Outdoor living areas are the biggest trend of 2020 and it's a testament to how much people value time outdoors with friends and family. When it comes to spending time outdoors adding natural stone to any landscape design can make a huge impact. This outdoor oasis took the idea of natural stone landscape to another level.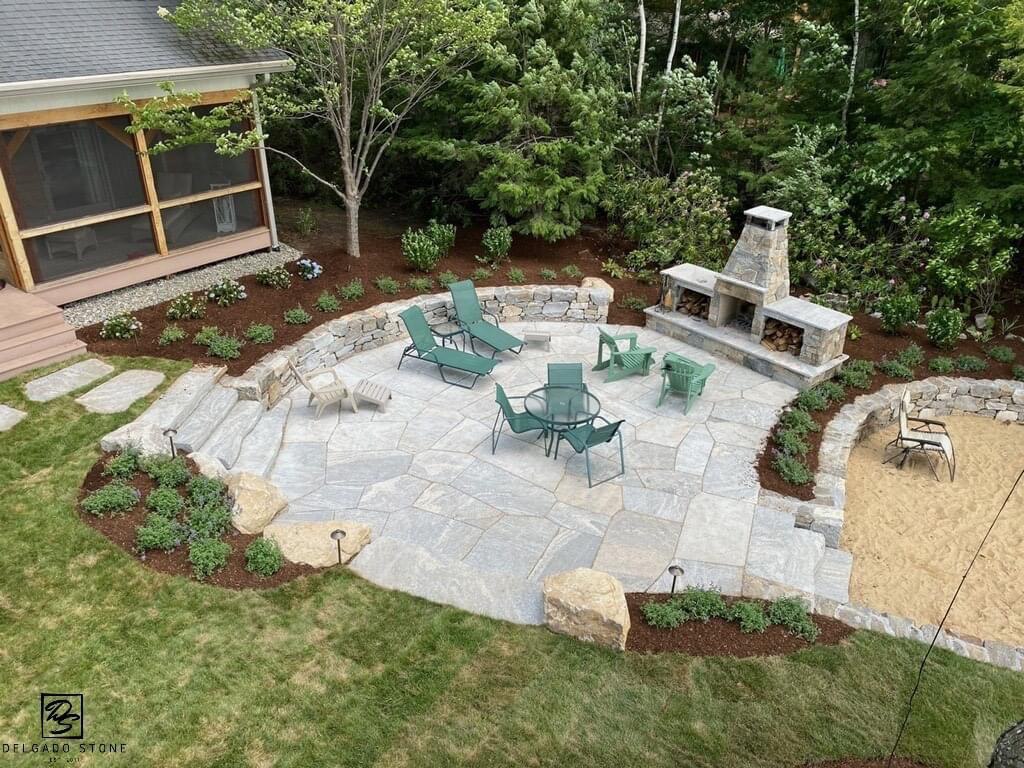 Natural Stone Patio by Stephens Landscaping
The Stephens Landscaping Team (NH) created a natural stone landscape design that will be host to many nights by the fire and also many days spent by the lake. They did this using natural stone in multiple applications. Let's break down the aspects of this project:
The Patio Stone

The Steps

The Fireplace
The patio stone was recently featured in another blog where we focused on the Rise of Natural Stone Pavers. These "pavers" are Delgado Stone Liberty Hill Standup Irregular Flagging. This flagging product has seen an incredible rise in popularity in 2020 because of its uniqueness and functionality in multiple applications.
To match the patio flagging all of the steps are also made out of our Liberty Hill. Natural stone steps are a balance of functionality and beauty. The steps have a "thermaled" top which adds texture to the surface which makes it safe to walk on even while wet. That feature plus the beauty of the natural color range of the stone makes it a great addition to any landscape design.
Liberty Hill Sawn Steps
This project is not only unique for it's design and flawless execution but also for its multi-dimensional aspects. Besides the hardscape products like the flagging and sawn steps, stone veneer is added to the mix in the form of a retaining wall and fireplace. The fieldstone wall adds a unique texture and design aspect and offers a separation between the patio and garden.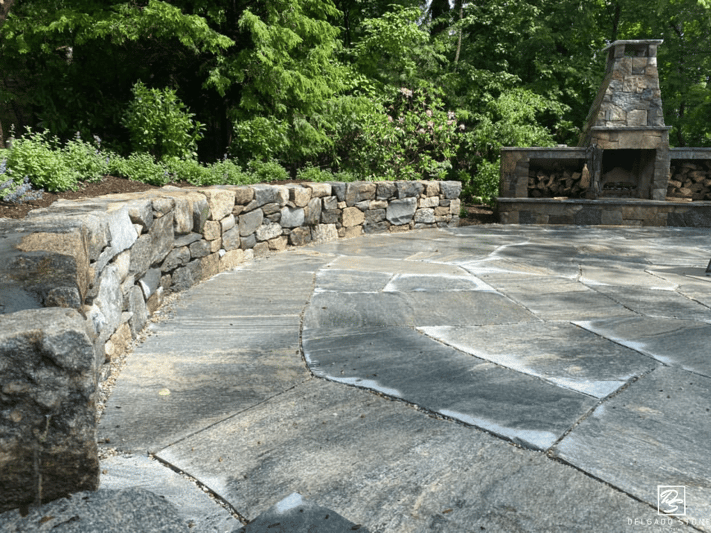 Fieldstone Retaining Wall
The centerpiece of this entire project is this fireplace. Outdoor fireplaces have been popular for a long time and that is due to the fact that they are powerful in any capacity. Whether they're 40 feet tall like this one recently featured on our Instagram or a centerpiece for a landscape masterpiece like we see here. When creating a landscape design using natural stone having a centerpiece like the one below can make a huge impact on the totality of the project.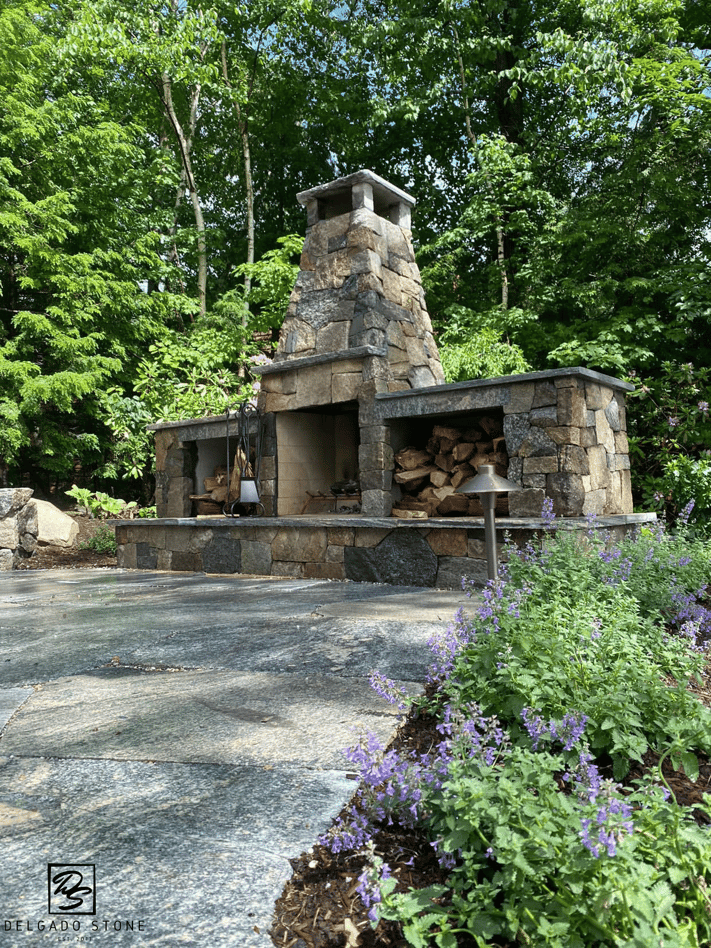 Fieldstone Fireplace
All of the landscape material as well as the stone veneer for the outdoor fireplace was supplied by the team at New Hampshire (NH) Thinstone. To check out more successful projects NH Thinstone has been involved in head over to their Facebook or Instagram.