One of the benefits of having more than 110 Authorized Dealers in 26 states is we can pick up natural stone trends in each region. In New England, our Old New England Collection (especially rounds) continues to be the most popular while out on Long Island (NY) we see the Square & Rectangle pattern as the most popular. California is a relatively new region for us but we have already managed to spot a trend in the northern part of the state: the Sterling Tan Collection.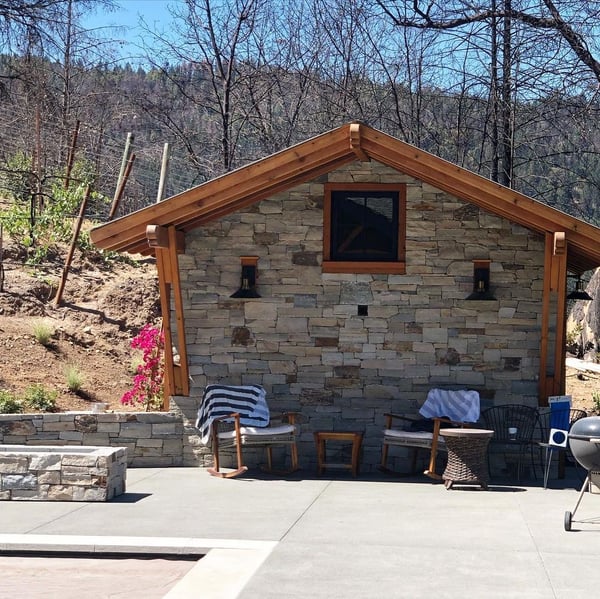 Pool House and Fire Pit with Sterling Tan Ashlar Stone Veneer Supplied By SBI Materials
The two most recent projects used the Sterling Tan Collections in different applications which help display the range of natural stone. The landscape redesign in Sonoma County, California incorporated Sterling Tan Ashlar in a number of ways including a retaining wall and firepit along with stone siding for the pool house and exterior of the home. With the limited landscape space of this California hillside home, this property succeeds in making an impactful and functional use of all of it. While you could make a case that any of our inspirational natural stone collections would make an impact in these applications the Sterling Tan is the popular choice for a reason.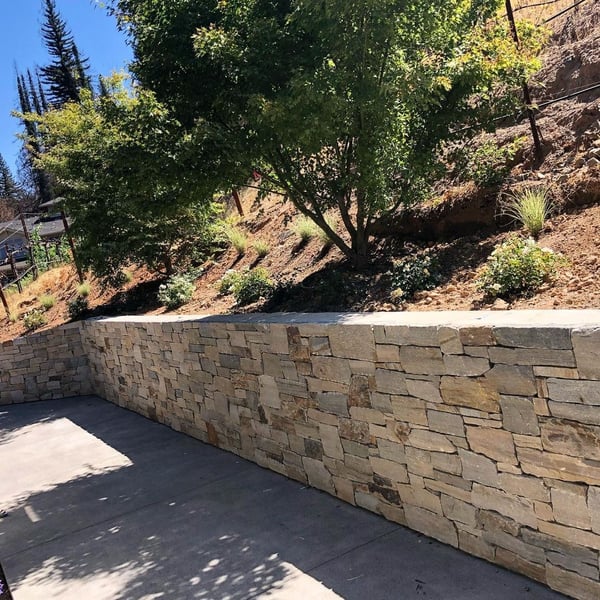 Sterling Tan Ashlar Retaining Wall
An extensive landscape design can create a large impact but it does not take a large amount of natural stone to make a difference. The Sterling Tan Collection was used in a different capacity for this home design project. Stone siding is the most popular way home design projects incorporate natural stone but accent pieces like this add a special aspect to an otherwise standard home design.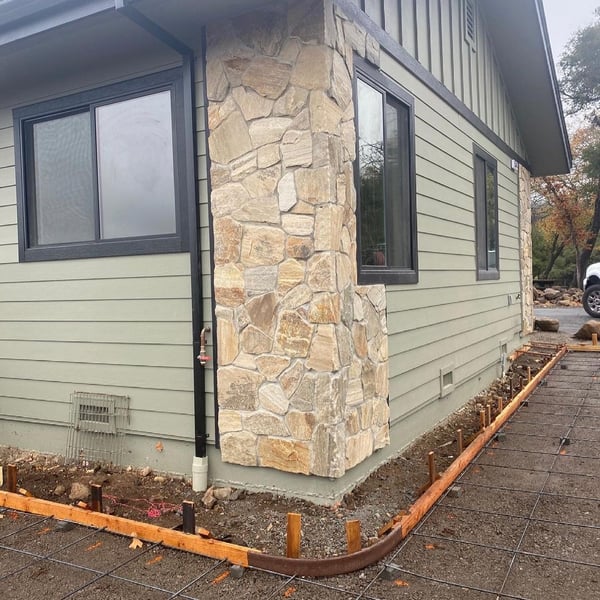 Sterling Tan Mosaic Accent Siding
While we are not ready to classify the use of Sterling Tan in California as a trend, its popularity in these recent projects is encouraging and the popularity of natural stone from coast to coast continues to grow throughout home and landscape designs.