Getting ready to make an upgrade to your home exterior can make for an exciting process. It's always a thrill to update and improve your home, both because it gives you an opportunity to make it more your own, and because you likely stand to increase your property value. At the same time however, this process has to be gone about carefully. You'll want to be absolutely sure that you're getting your money's worth, that you can afford the upgrades, and that the end results will give you the satisfaction you're looking for.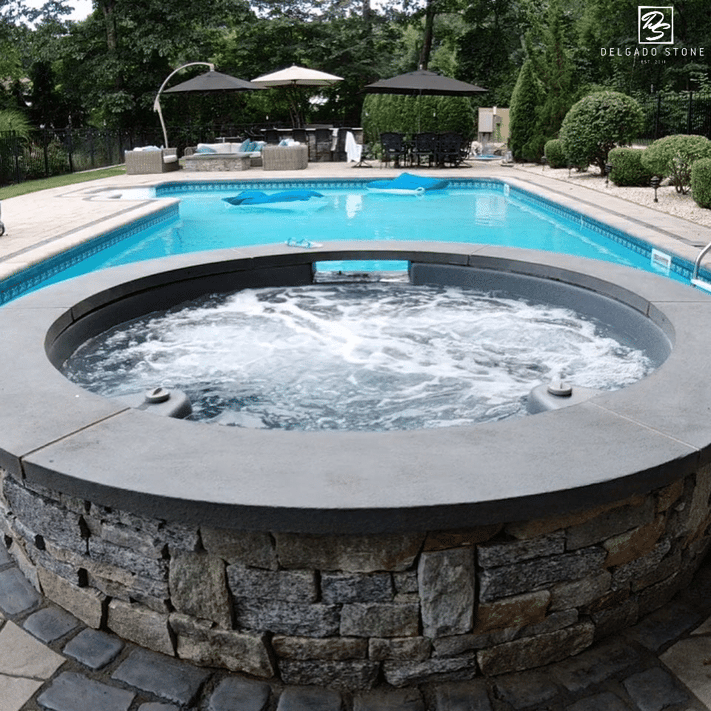 Hot Tub with CT Blend Ledge Facade
To help ensure you check all of those boxes, read on for our tips on how to prepare for a project of this nature.
1.Do Some Visual Planning
When you're beginning to consider your design project — whether it be a new set of stone steps up to your front door, an outdoor spa or pavilion, or an entire deck — it's a good idea to do everything you can to fully envision the end result. If you have a bit of design talent yourself, you might be able to do this by way of a sketch, or even some altered photos. If not, you might consider taking advantage of augmented reality apps for landscaping, which can help users to visualize yard alterations and constructions through smart phones or tablets. However you do it though, getting a visual picture instead of just a mental one can help you to move forward.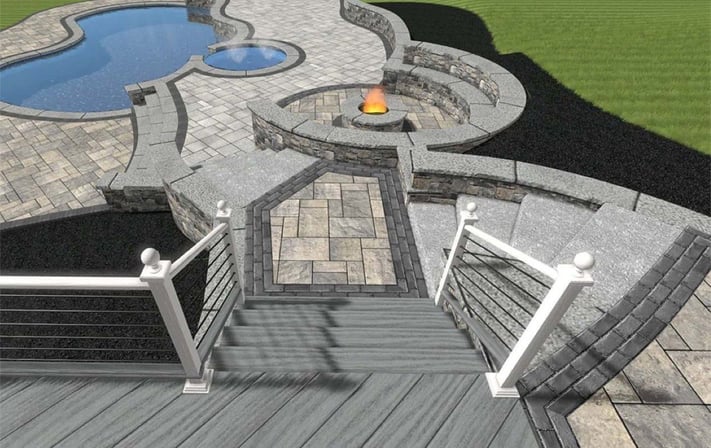 Patio Rendering Done by Mike Pray(Hardscapes By Design)(MA)
2. Be Sure About the Project You Want
In all likelihood, if you're reading an article like this, you've decided on what sort of upgrade you want to make to your home or property. If you're still on the fence though, or if you simply know you want to make some kind of upgrade, you might consider seeking advice. We recently posted a rundown of exterior design trends recognized by experts, which might help to get you started with a few ideas. You never know when you might stumble upon something that changes your plan for the home.
3. Look Into a Loan
If you can swing a significant home improvement without too much stress on your bank account, by all means do so. For most people though, such a project can require a bit of financial creativity. One popular option is to look into a loan early in the process. First and foremost, this means shopping around for an appealing interest rate. Beyond that, you'll also want to consider the APR, which is the "Annual Percentage Rate" and effectively determines the total cost of borrowing money (including interest and fees). Keeping interest rates and APR in mind though, you can likely find a fairly attractive home improvement loan, which in turn can help you to complete the project without financial difficulty, and pay back the cost more manageably over time.
4. Consult with Experts on Site
This may happen naturally in the course of setting up a project anyway. But just in case, we want to be sure to recommend that you consult with the experts who will ultimately be doing the work at your actual home. It will benefit all involved to walk the property, discuss the vision for the project, and cover any questions that may need to be addressed. Plus, it will help to establish a sort of working relationship that may come in handy over the course of the job (though you should also trust the professionals to do their work!)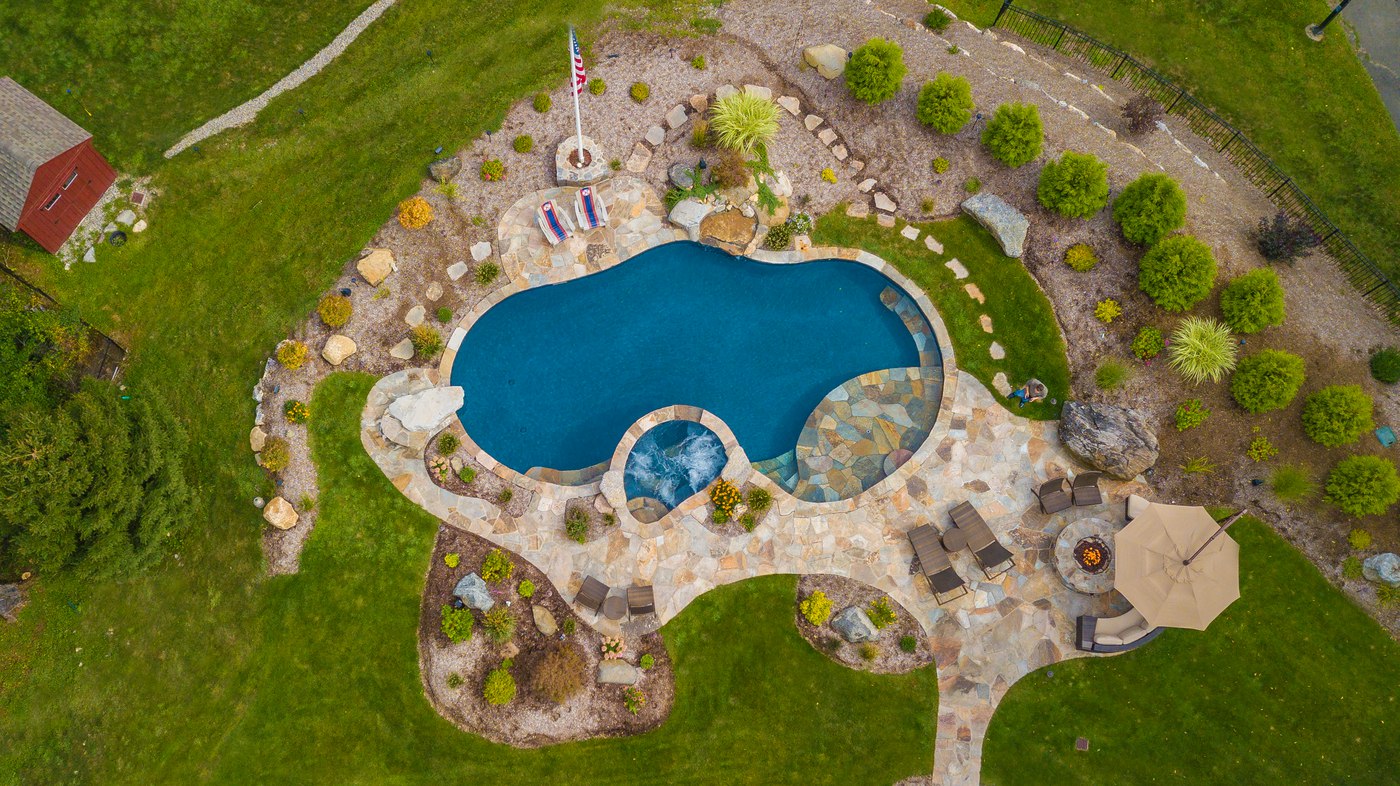 Total Pool + Patio Design made with Natural Stone Coping and Flagging
5. Consider the Big Picture
When you go about any major home upgrade, it's wise to think about what other projects you might want to follow it up with. Regarding changes to your yard, for instance, you might think about what gardening decisions will best complement new stone accents. More generally, you might consider which yard upgrades bring the most value. In any case though, you'll always want to spend some time and effort looking ahead. It's never too early to start considering the next project.
About the author
Amelie Creek is a budding writer, who is currently based in San Diego but plans to roam the globe again soon. With a passion for DIY projects, she writes primarily about renovations, landscaping, and crafting.