Getting ready to make an upgrade to your home exterior can make for an exciting process. It's always a thrill to update and improve your home, both because it gives you an opportunity to make it more your own, and because you likely stand to increase your property value. At the same time however, this process has to be gone about carefully. You'll want to be absolutely sure that you're getting your money's worth, that you can afford the upgrades, and that the end results will give you the satisfaction you're looking for.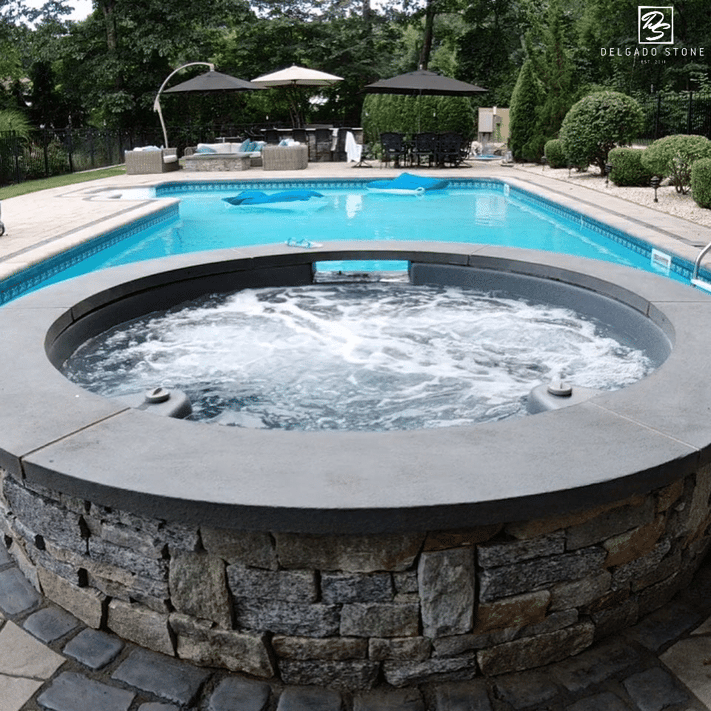 Hot Tub with CT Blend Ledge Facade
To help ensure you check all of those boxes, read on for our tips on how to prepare for a project of this nature.