We are always anticipating and preparing for different applications of natural stone. With the introduction of our Saw Shop this year we've been able to create more products to contribute to unique projects such as this walkway, this patio and others. The versatility of natural stone has been on full display this year and these three projects showcase that.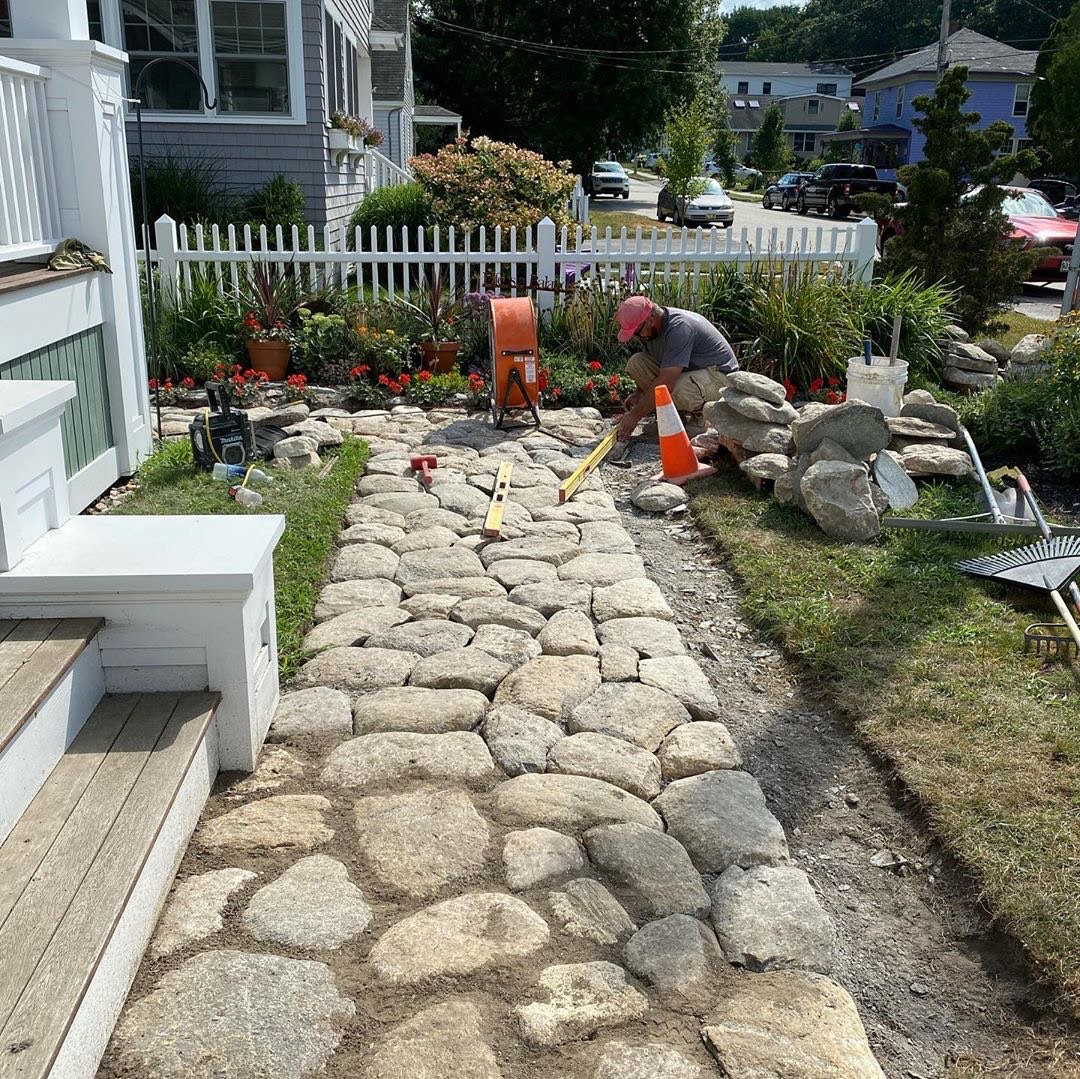 Old New England Rounds Walkway
Old New England Rounds Walkway

The Countertop at Delgado Stone

Dusty Rose Curbing
While natural stone flagging has been a popular choice for new walkways this year, this project called on specialty cut thinstone veneer. Maine Stonescapes put a modern twist on a classic walkway look by using sawn rounds for easier application. These Old New England Rounds supplied by Genest Concrete were the the right fit for this unique walkway that is not only durable enough to withstand a harsh New England winter but also functional. Below is a sculpture on the same job that is perfect representation of the artistic aspect within stonework.
Stone Sculpture by Maine Stonescapes using locally sourced rounds
This countertop at our showroom in Brookfield, CT is a constant reminder that natural stone can create beautiful features in a range of applications. We hand picked and fabricated this piece of Fitzwilliam Granite to create this countertop and also included Fitzwilliam Granite Sills to match. A wonderful accent piece for our facility that continues to be a talking point for visitors and showcases what natural stone can offer to any project.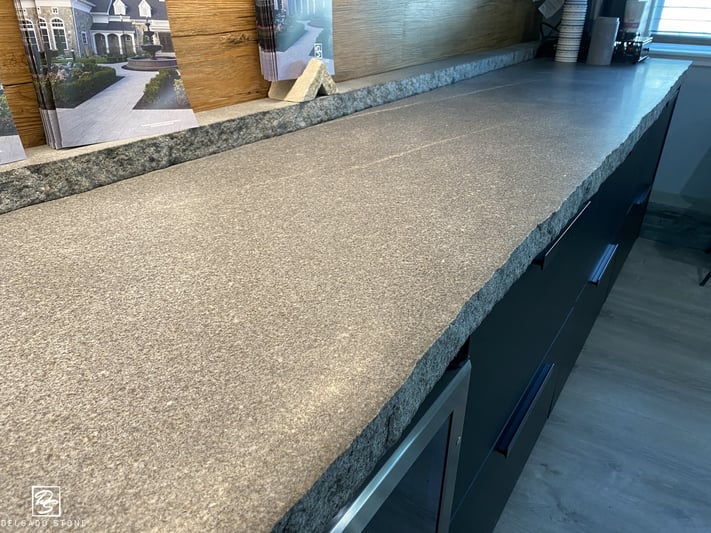 Fitzwilliam Granite Countertop
Curbing is a common hardscape application that has a variety of product options, including natural stone. Flagship Landworks driveway project was a great fit for these dimensional pieces of Dusty Rose. A unique twist on a popular product that is typically used for steps. Looking forward to the future of natural stone and the different ways these ordinary products are used in extraordinary ways.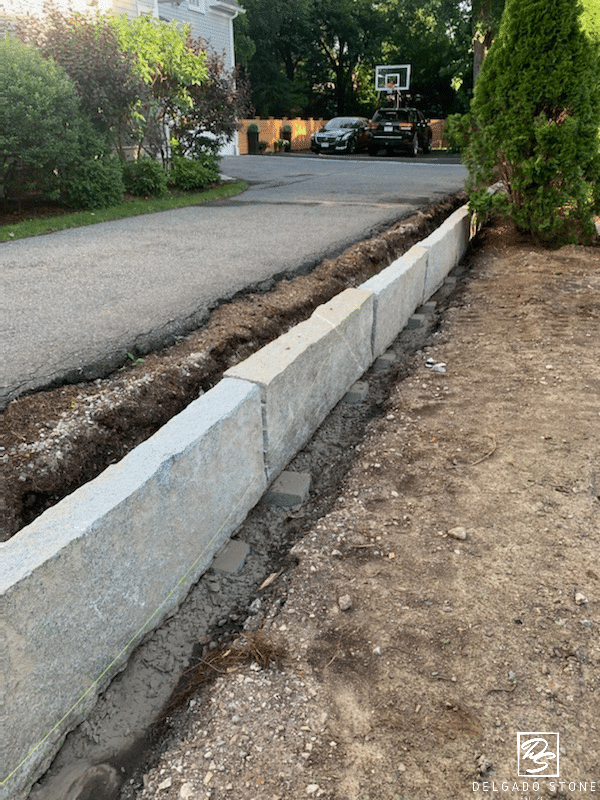 Dusty Rose Curbing